Rosie Perez Brings Urban Arts Partnership to LA
The New York based organization emphasizes the importance of arts in schools.
By Lolita Lopez NBC Channel 4, Southern California
Thursday, May 17, 2012  |  Updated 8:58 PM PDT
"Fat lard, Fat Albert, fat diabetes kid, only some of the names I would be called throughout my childhood," recites one young teenager at a high school in San Fernando.
The student at ArTES High School is part of a group sharing their personal stories to celebrities. Actresses Rosie Perez, Diane Neal and Tracie Thoms were on hand to work with more than two dozen students. The arts based school started as a teacher led reform model just last year. There are 350 students, grades 9 through 11, and more than 80 percent are on free and reduced lunches.
I'm here because I was one of these kids. I was a kid who was extremely intelligent. Don't let the accent fool you. And because I was of color, and because I was of a certain financial background, meaning poor, I was ignored.
A board member of the Urban Arts Partnership, Perez is bringing the two decades old, New York based organization to Los Angeles, providing knowledge and resources to two local schools, ArTES in San Fernando and ELAPA in East LA. "They're great in terms of enhancing and supporting our program, in particular, helping our teachers understand how to integrate arts into core classes," ArTES Principal John Lawler said of his campus with 15 teachers and one counselor.
"I was working with Rosie Perez and to me that was like a big thing," ArTES sophomore Isabel Wing said. The influence is obviously exciting, but Perez says the integration of the art is what has staying power. "It gives me hope that you can have youthful enthusiasm you can be excited, even if you've got all these problems in life, theirs anyone's," Neal said.
"I kind of think of what I would tell myself if I was in that position and what would have been helpful to know," Thoms said. The actresses are participating in "The 24 Hour Plays" where a group of professional actors, writers, and directors have one day to put together and perform six plays.
Sponsored by Montblanc, profits from the 2nd annual Santa Monica performance in June will go right back to Urban Arts. Last year, the show made $200,000.
This year the show is on Saturday, June 16, 2012 and will feature Perez, Thoms, Jason Biggs, Brooklyn Decker, Jason Ritter, Sasha Alexander, Wilmer Valderrama among others. Two kids will be chosen to act out their stories on stage.
"At the end of the day it's all about giving these kids opportunity to really unleash what's in them," Montblanc CEO Jan-Patrick Schmitz said.
Something that can only happen if budgets don't cut the arts, Perez said. "If you want to turn around the economy here in California, invest in education," Perez said. "You will get your Mark Zuckerbergs. You will get your Steve Jobs."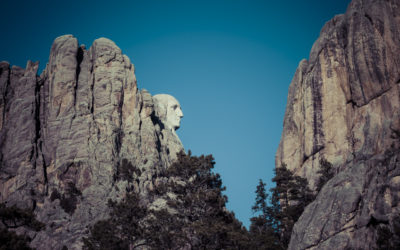 Mount Rushmore, located just north of Custer State Park in South Dakota's Black Hills National Forest, was named for the New York lawyer Charles Rushmore, who traveled to the Black Hills in 1884 to inspect mining claims in the region.When Rushmore asked a local man...
read more